About
Us

Amar Estate Agency, established in 1981, is one of the leading realtors in the city of Rajkot -Ahmedabad entering in to the foray under the able gaidance and foresight of Shri Parsottambhai Unadkat and his sons, Mr. Ashwin, Mr. Deepak, Mr. Amit & Mr. Ashish.
They have, in their credit a long list of satisfied NRI clients from East Africa, Middle East, U.K. & U.S.A. thanks to trustworthiness and professionally managed services.
Rajkot is historical city of Kathiawar the most sought after headquarter of Gujarat's creme-de-la creme Public most peaceful region and the World's 22nd fastest growing city. You'ld be surprised knowing that Rajkot is the only solar city in Gujarat!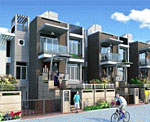 Lavish bunglows, high rise apartments, racy cars, fashionable teenagers, premium fast food joints & restaurants, resorts at outskirts of the city, shopping malls, latest educational and enginering / medical institutions, health clubs, multiplexes & drive-in theater, automobiles & enginering industries are glory and grandeur of the city of Rajkot. One can see the generation next, young and fashionable energetic and educated cream of youth at different areas of the city.
Rajkot is well connected with mumbai and all part of india by Broad Gauge Rail Line, Express High Way and Air.
Rajkot a futuristic new world of testeful living awaits you!
Why you should

consult us.

Buying or selling real estate especially in Rajkot is a major milestone in life and with us you can be rest assured that you make all the right decisions as we provide you with the quality service, expertise, advice you need in real estate transaction. We can smoothly guide you with all your real estate needs, whether you're looking to buy or sell a new home, office, open plots, farm house plots, land or any other real estate property requirement. We are proud of our quality serivce and due to that we are sure that you not only buy a home or office with our help but also get in touch with us for all your future real estate investment needs … [ Our Real Estate Services... ]